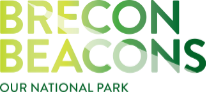 Oldest Agricultural Society in
the United Kingdom (Est:1755)
Patron:
HRH The Prince of Wales
The Society gratefully acknowledges the generous support it has received through sponsorship and donations from private individuals and businesses alike including those listed, in connection with the Show. The Society would also like to thank all the advertisers for supporting the production of the Show Catalogue.
Listed in no order…
A.C. Meredith & Co
Agri-Lloyd
Asbri Consultants
B.Jenkins & Son
Beacon Detection
Brecon Floral Society
Brecon NFU Mutual
Burgoynes Marquees Ltd
Caleb Roberts
Clee Tompkinson & Francis
Dai Abberley
DJ Civil Engineering
Fence and Forget
Frank Sutton Ltd
Gabb & Co Solicitors
Hawkes Poultry
Hay & Brecon Farmers
Hereford Breeders
Honddu Veterinary Practice Ltd
HV Vaughan & Co
Ivor Duggan & Sons Ltd
JCP Solicitors
Jeffreys & Powell Solicitors
Landmarc
McCartneys LLP
Mike Lewis
Mill and Mix
Miracle Workers Agency
Mitchell & Meredith Chartered Accountants
Paddy Sweeny Butchers
Penpont Estate
Ply-Tek UK Ltd
Powys Hereford Breeders
Redkite Solicitors inc George Tudor & De-Winton
Seren Support Services
Smithfield Tractors Builth Wells Ltd
Speed Cables (London) Ltd
Southern Vauxhall
Sunderlands
Ty Mawr Lime Ltd
Western Power Distribution
Wynnstay Group Plc
View Web Design
Mono Advertisement (not including covers)
£30 for a quarter page (60mm x 90mm)

£60 for a half page (130mm x 90mm) £80 for a full page(130mm x 190mm)
Colour Advertisement – Show Catalogue only (not including covers)
Website Advertising – please call 01874 611881 for further information

Closing Dates for Receipt of Adverts
Catalogue: 22nd June 2022
A number of advertisements are held on file from the 2020 show. Please contact the Show Office either by telephoning on 01874 611881 or by email to breconshow@gmail.com If you would like to submit a new advertisement, please send in a PDF format to the same email address. Payment must accompany the booking. All cheque's should be made payable to Brecknockshire Agricultural Society Ltd . Receipts will be sent out on request.

Advertisements will not be subject to VAT
Sponsorship
Sponsorship & Hospitality Packages





MAKE A DONATION
Registered Charity No. 1107710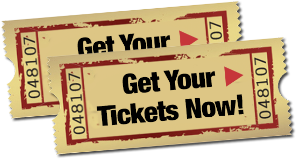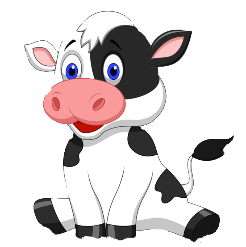 Sponsorship and Corporate Hospitality are key features of the Brecon County Show. There is no finer way to promote your company or network with a wide range of local and national business people than to become part of counties largest consumer event.
Sponsoring an event at the Brecon County Show will open up numerous opportunities for you and your business.

Please click here for a Sponsorship Application Form AND Sponsorship & Advertising Packages Booklet
Alternatively, you can contact the Society Administrator, for a hard copy to be mailed to you:
Telephone: 01874 611 881 Email: breconshow@gmail.com
Sponsorship Opportunities & Packages
Sponsorship opportunities exist in various formats and in addition to the packages that are outlined, there are further opportunities to sponsor in the following areas (benefits will be applied accordingly)
Livestock section including Shearing, Horses & Donkeys – sponsorship for these sections can start with a class or even a whole breed section

Growing Crops & Poultry – prize money and/or championships

Produce & Handicraft - prize money, sections and/or championships
Horticulture - prize money, sections and/or championships

Show Signage & Sign Posts – this can be either external or internal signage

Members & Vice Presidents Marquee – advertising opportunities exist in this area

President's Luncheon - advertising opportunities exist in this area including on table advertising or menu cards

Entrance Gates – advertising at the main access points to the showground

Countryside Arena – advertising opportunities including timetable, attraction or banner space

Woodland Arena – advertising opportunities including timetable, attraction or banner space

Food Hall -

advertising opportunities including timetable, attraction or banner space

Exemption & Novelty Dog Section - prize money and/or championships

Main Ring Attractions
If you have any specific requirements, please contact us by telephone: 01874 611 881 or email: breconshow@gmail.com
Donations are also an important part of the income for the Society and Show and we are delighted to receive any such offers which will be acknowledged in the Show catalogue .
Wishing to donate online - Please Click Here
Advertising opportunities are available in the show catalogue and on the website. Rates are as follows (discounts will apply as per sponsorship packages)

Please click here for a Sponsorship Application Form AND Sponsorship & Advertising Packages Booklet
Alternatively, you can contact the Society Administrator, for a hard copy to be mailed to you:
Telephone: 01874 611 881 Email: breconshow@gmail.com
Contact Us


Secretary Mr Peter James
Brecknockshire Agricultural Society
HBF Depot
Ffrwdgrech Industrial Estate,
Llanfaes,
Brecon
Powys
LD3 8LA
Telephone: +44 (0) 1874 611 881
Email: breconshow@gmail.com