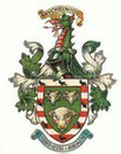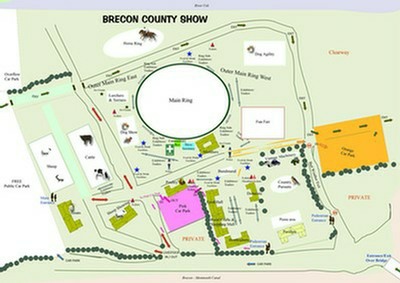 The information below should make your visit to The Brecon County Show as enjoyable as possible. The Show Catalogue is another great way to find out more about the show. It includes a Showground map, area schedules and a programme for main arena events – buy one at the gate or in the showground.
Can I bring my dog?
Yes – and it is free for them to get in! Why not enter your dog into a fun competition? (PLEASE NOTE: Dogs to be kept on a lead at all times due to livestock).
Family Suitability
Please bring your families, whatever their age! Under 5s go free and it's a great way to have a day out with children and grandparents. There are main arena attractions, lots of shopping with over 200 exhibitors – from Motorcycle stunt shows to dog agility, fantastic shopping, craft stalls, a bar, children's play area, farm displays and much more. - (PLEASE NOTE: Animals - The Brecon County Show is proud to introduce family friendly animal environment for children & adults alike! Please note all children should be under supervision at all times, for absolute safety).
What time does the show start?
The gates are open to visitors at 7.30am and the show closes at approximately 6pm
Will I be able to find anywhere to sit down?
Numerous places - Seats are provided all around the main ring plus next to our public catering facilities and we have covered seating areas for the public- one of which is well placed to listen to the music from the brass band while you enjoy your food and your feet enjoy a well earned rest.
Are there toilets?
The show always gets complimented on the standard of its lavatories, with full washing facilities. There are also disabled facilities provided with every bank of lavatories which are placed in various locations across the showground.
Food & Drink
You could bring your own, but why not buy what you need from the Food Hall or food stand areas which sells everything from burgers to sandwiches.
Food Hall
A firm favourite with all our visitors is the Food Hall. Local food producers will be joining us to promote and sell the very best of Welsh country food. Be sure to give them a visit and find something to take home and enjoy.
What facilities are there for disabled people?
We have looked at the question of facilities for our disabled visitors very carefully. Parking is reserved for a large number of disabled visitors within the showground, please follow direction signs.
Please note, however, that the showground is an agricultural field and, as such, the surface may be uneven. Please take every care as you enjoy the show.
Please contact our Show Secretary if you have any further specific questions about disabled facilities.
Car Parking
Car Parks will be signposted:
1. Showground Car Parks (Fields)
2. Council Offices (Opposite Showground)
3. Car Park (Behind Bus Station)
Frequently Asked Questions
Visitors can start with the Food Hall, which showcased award winning cheeses, traditional ales and ciders, mouthwatering pasties and pies, tempting fudge, fresh breads and pastries and more!
In the Shopping and Craft Marquee visitors can find exquisite and unique pieces of jewellery, stunning homewares, beautiful and original drawings and prints, organic soaps and perfumes, gifts galore and boutique clothing, footwear and leather goods.
And if that isn't enough, the show was packed with traders on our main avenues. Many of our exhibitors return year after year - whether it be top hats and scarves, kitchen and home goods, pet and horse foods and equipment, outdoor clothing or garden furniture.
Brecon County Show promotes local produce. You can sample delights from the local and national producers in our Food Hall or a sit down three course lunch in the food marquee or why not try one of the food stand areas which sells everything from burgers to doughnuts.
There really is something for everyone to enjoy, from award winning ice cream, hog roast, fish & chips, freshly made pizza, burgers, cakes and tea and coffee…
Outside bar if you like a little tipple or two, including indoor members bar both serving a variety of soft and alcohol drinks..
Enjoy a day of entertainment at our wonderful showground dedicated for all the kids. Watch a fun packed programme of entertainment including:
Dog shows, Horses, Cattle, Sheep, Goats, Poultry, Micro Pigs, Alpacas, Countryside pursuits, Fairground attractions, Punch & Judy show, Face painting, Brecon Band, 2024 brings the UK's amazing "" Stunt Show and world famous Parachute Display Team to name a few.
Visit the Woodland Arena which is a great spot to see traditional craftsmen at work. The craftsmen in this area are happy to talk about their craft and skills..
*Animals
The Brecon County Show is proud to introduce family friendly animal environment for children & adults alike! Please note all children should be under supervision at all times, for absolute safety.

Contact Us


Secretary Mr Peter James
Brecknockshire Agricultural Society
HBF Depot
Ffrwdgrech Industrial Estate,
Llanfaes,
Brecon
Powys
LD3 8LA
Telephone: +44 (0) 1874 611 881
Email: breconshow@gmail.com




Registered Charity No. 1107710



MAKE A DONATION